A PIM / CCMS platform brings benefits
A small company producing a catalog does not perform a simpler job or with less risk of errors than a large one. With a PIM and a CCMS, efficiency increases
This you have just read is one of the most frequent answers that we hear from companies that are beginning to become aware of the inefficiency behind product data management.
When a company wants to deepen its knowledge of a platform that allows it to easily and efficiently manage product information (a PIM, Product Information Management or Component Content Management System), it often starts to make considerations.
These considerations usually have two characteristics:
they are based on how the company is now, and not on how it should be or could become in the near future

they consider the object of the activity to be performed but not the resources actually involved
All this leads to not evaluating a solution such as a PIM correctly, objectively and comprehensively .
"We are still too small, we don't need such software"
This is the phrase we often hear from the Heads of the Technical Department or the Marketing Managers during an appointment.
But is it really a valid "excuse"?
Is this a truly well-founded consideration, or is it mere unawareness?
Often, even in the smallest companies, making a catalog means:
confront between different teams or colleagues

understand what information and data are needed

search the company for the necessary information

make sure that the information and data are up to date and correct (discussing again with colleagues)

do several meetings

to run proofs to be corrected or to integrate the parts that have changed in the meantime
And in the case of catalogs in different languages ​​…
identify a translation professional or a specialized company

transfer the document to be translated to them

discuss with the translation agency or the professional several times because translations also have to evolve as the Italian document evolves

receive translations and insert them in the layout with the assets (photos, drawings)
These are very complex steps, and in which the error can easily be generated (often even without realizing it).
The interesting thing is that these complex steps are also found in smaller companies.
The mistake is this: thinking that being a small company means carrying out simple activities.
As you can see from the lists above, that's not true at all.
Especially if we make another consideration.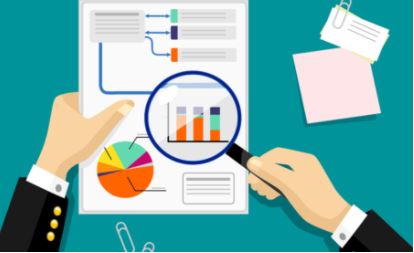 Where is the content needed to create catalogs or manuals located?
90% of the time, in Excel or Word documents.
Many companies tend to entrust the storage of data and information, often also sensitive, to some "generic" software such as those produced by the giant Microsoft.
Let me be clear, they are valid and efficient software, but not suitable for managing and exchanging the contents necessary to produce catalogs or manuals.
The reason is simple: the fact of storing information within a document generates disorder and inefficiency when you are preparing to transfer data from one document to another or from one department to another .
In fact, it is typical to copy data from an Excel column or information from a Word paragraph to create a new document. But who assures you that the data contained in the Excel has not changed in the meantime?
I'll give you an example: if you wanted to know the address of your customer to deliver to, would you go and get an old invoice from the binder, or would you go to open the management system registry? The answer is obvious! The invoice is only a document, nothing guarantees that the address on the invoice is still valid. The truth is in the management!
Good! You must equip yourself with an "information management system" also for all the content you need to create catalogs, price lists, manuals, product sheets, etc.
These management software have a name: they are PIM (Product Information Management) and CCMS (component content management system) more aimed at creating manuals.
This allows you to store unique information and not "plastered" in a document and then allows you to easily access CORRECT data in a quick and targeted way.
If you are preparing to develop a catalog or a manual, you must absolutely evaluate the possibility of relying on a technology that allows you to optimize working times and at the same time allows you to improve external communication, but also internal between the different departments concerned.
A good SME / CCMS will allow you to simplify processes, also allowing you to carry out an integrated management of the various information present in the company.
Now you understand well why the statement:
"We are still too small, we don't need such software" …
… It just can't stand up.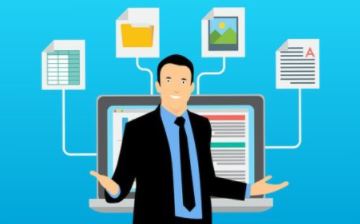 A PMI / CCMS platform brings several benefits. Here are the top 5.
1 – Integrated and effective management
Your company will be able to register immediately great benefits . The first concerns the possibility of using the software to manage all the information present in the company. An adequate PIM / CCMS will allow you to gain flexibility in managing processes.
2 – A better customer experience
The use of an "information management system" will allow you to plan and organize the activity in order to have data that is always updated and easily available.
All this means being able to offer your customers quality services: exact data, speed of delivery, information transmitted according to the most suitable media (paper, or web).
3 – Optimization of working times
A PMI / CCMS platform will allow to obtain incredible time to market advantages.
Thanks to the fact of being able to drastically reduce the timing related to the layout and publication phase.
Being able to count on well-organized and clearly stored information certainly means reducing the costs associated with operational management , but also obtaining savings in the order of 60% in translation costs.
5 – Easy expansion of the range of products and services
Company growth brings with it greater complexity at an organizational and management level.
A growing company usually expects an increase in the range of products, thus requiring a greater availability of information on the various products.
If your company is already struggling to manage this great flow of information related to the products you sell in the right way, then it may be time to rely on a technology capable of effectively organizing storage and organization. data.
What are you waiting for? Contact us for more information!