Evolving user manuals towards digital
Making user manuals and product instructions digitally accessible is indispensable nowadays. With EKR Orchestra it is simple and immediate.
The user instructions and accompanying documents are an essential component that completes the product itself.
Whatever product you buy, whether an appliance or a tool for the garden, in the package you will find more or less bulky paper files, which, if all goes well, end up in some dusty drawer, but often, unfortunately, in the paper basket, without be read.
You know why? Because consumers are increasingly looking for the information they need online!
What can we do again?
With the advent of barcodes and the Internet of Things (IoT), some more advanced companies are abandoning paper manuals in favor of digital, or are producing both.
Making user manuals and product instructions digitally accessible makes a lot of sense nowadays . Not only does it allow a more sustainable management method with less paper, but, precisely, through labels and the distribution of content through electronic devices, the user experience becomes personalized and much more rewarding. Let's forget PDFs! We have all experienced how frustrating it is to browse a PDF on your smartphone.
With a simple barcode or QR code, companies can replace packs of brochures and paper or PDF documents, with a digitally activated user experience, where all "relevant instructions" can be delivered to their mobile device. customers, in formats enriched with dynamic media, such as videos, animations and even step-by-step wizards.
Product documentation and manuals can be more detailed if used in digital format.
The technology allows manufacturers to design more interactive and user-friendly manuals.
An important trend to enable this is the use of scannable labels such as QR codes, barcodes, etc., on the product itself, so that the documentation is always available and does not end up in the trash.
In the case of individually packaged products, these digital interactions activated on the packaging or on the product have opened the door to multiple possibilities. For example, a simple pasta package can hook up cooking recipes, tutorials, how-to instructions, and cooking methodologies provided via the mobile device.
Unlike print booklet printing, there is no limit to the amount of information and the number of product attributes that can be inserted via the "hook" of these labels.
Without considering the non-negligible detail of being able to provide information exactly in the customer's language.
Many companies are moving towards digitizing the content of their products. And this is not limited to manuals or instructions, but includes all information related to the product. Like product specs, tutorials, unboxing and operation videos, DIY instruction guides, podcasts, and user reviews.
The labels become a bridge between the customer, the company or its products.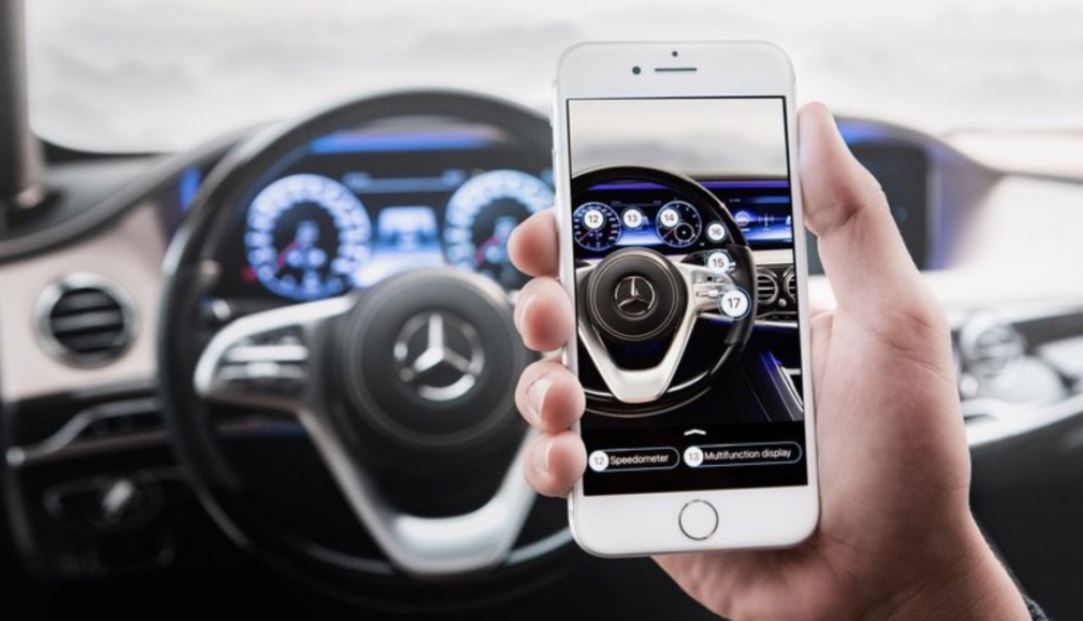 Here are some particularly advanced examples that even take advantage of AR (Augmented Reality): IKEA's AssembleAR app, based on Apple's ARKit, uses the original diagrams in the paper instructions, but overlaps them with animations and references to life size to simplify the assembly process. The Mercedes app allows a driver to point their smartphone at different parts of their vehicle, at which point the AR overlays display information.
With digital interactions in the user manual, brands can leverage technologies and enhance the entire customer experience.
But if your company keeps data only on paper documents and proprietary files (excel, word, Indesign, PDF, etc.), the first thing to do, to open up to the future that advances, is to switch to a digital and structured management of knowledge. relating to products.
The EKR Orchestra® method, based on a solid PIM / CCMS platform, can accompany you to success.
What are you waiting for? Contact us for more information!