E-commerce-proof PIM
To take advantage of e-commerce opportunities, you need to manage a variety of product information quickly and without errors. An IMP like EKR Orchestra makes it possible
In an increasingly digitalized global scenario, the retail sales market is increasingly oriented towards providing integrated purchasing services also online.
Companies wishing to sell their products must necessarily have an e-store where users can access the products in the catalog, obtain quality information, and be able to place orders.
To date, 50% of the world population makes part of their purchases on the online platforms, and this percentage is also growing rapidly in Italy.
But keeping a product catalog updated involves a mountain of problems …
Those who deal with manage marketing activities oriented to the sale of products know how important it is to have correct, updated, unique and well-structured information in order to be able to distribute them accurately on the various sales channels.
However, maintaining a catalog is not as simple as you imagine, it can be time-consuming and can involve many resources.
And this is where the real problems begin if the various departments of the company (R&D, PM, technical office, marketing, sales, translators) do not work in synergy
Here are some of the more unpleasant situations you may face:
The information that the marketing has received from the technical department is incomplete and obliges you to continually investigate to have all the features needed to qualify the product.

The catalog is never perfectly updated because the technical department does not remember to promptly inform you of product developments.

Your team finds numerous review files in the archives without knowing which is the final version (example for a photo: fotoOK_alta.jpg, fotoOK_buona.jpg, foto_SI_fiera.jpg, fotoOk_mario.jpg, etc.). And which department took care of it.
Managing product information becomes really complex if there is no cooperation between the office that develops the product and the marketing office.
Record-breaking e-commerce: here's how a PIM comes to your rescue
Aggregating product information to create the catalog certainly cannot take away from your human resources more time than the pre-established one.
It therefore becomes important to adopt a strategy capable of reducing errors and optimizing times .
This is possible thanks to Product Information Management (PIM), a powerful tool that allows you to manage all the information in your catalogs quickly and effectively, eliminating the risk of errors occurring.
You will be able to offer your consumers the information they really need to choose your product, whether you want to reach them through an email, an e-commerce site, a print catalog, a mobile app, or a marketplace like Amazon. And, above all, adapting the message according to the peculiar characteristics of the channel, and… hear, hear!… Even in the language of your potential client.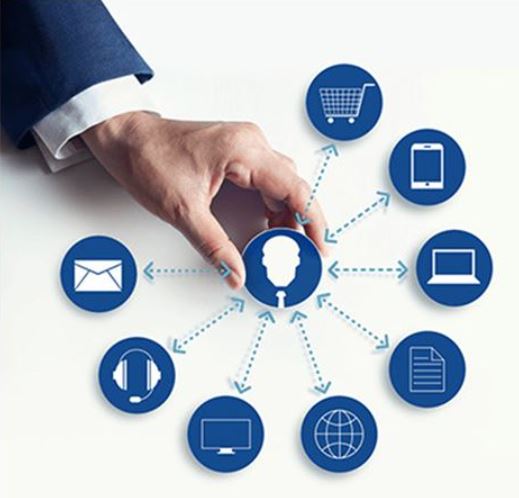 Do you think your company is not ready?
This is where you are wrong, a PIM can be easily integrated into the operations of a small and medium-sized business, while still managing to ensure maximum performance.
We offer the solution to you, with EKR Orchestra® you can manage product information quickly and effectively. Thanks to a PIM you will finally be able to give your team a functional tool capable of simplifying the performance of the various marketing activities.
What are you waiting for? Contact us for more information!