Produce a product catalog saving time
Producing a catalog takes time and precision, with the risk of errors. EKR Orchestra allows you to do this with precision and speed, not with the imprecise copy-paste
Depending on the type of company you work for and depending on the quantity of products on the list, you will surely find struggling with a more or less extensive catalog.
Very often, the creation of the catalog is an operation that requires time and precision.
But one thing is certain: nobody wants to waste time updating and editing descriptions and images by hand.
Every time you find yourself having to do a job like this do you feel like putting your hands in your hair?
Hundreds if not thousands of information, data, numbers, words and images that you have to manage by hand.
Always the same old story: search, cut, paste, replace.
In short, a job that is often really depressing.
This situation is even more stressful if you work in the marketing department.
What should be your daily bread, what you have been hired for and love to do is immediately supplanted by repetitive, tedious and error-prone work.
In short, you really feel like wasting your energy in a decidedly useless job.
You waste time, increase the chances of errors and delay more important jobs.
What if you could update and align all the catalogs with a simple click?
Without errors, delegating everything to the software?
In fact, it would be fantastic to have an application that allows you to automate all data updating and replacement operations.
For marketing, not to copy and paste information between one catalog and another. Not to mention the translations.
How many hours have you lost so far!
But there is a way to retire this antiquated method of processing and catalog updating forever.
Have you ever heard of PIM?
The PIM is a Product Information Management , a software that allows you to manage all information and data (including multimedia) relating to all the catalogs of a company in a digital and centralized manner. Including translations into other languages.
Today, PIMs work as a central hub : they aggregate information to then be able to find and update it easily.
So PIM software can really make a difference.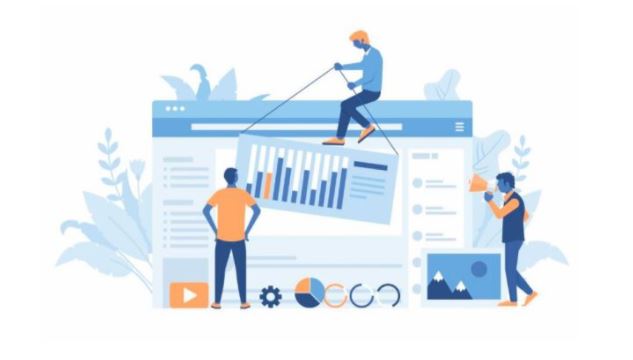 A modern PIM allows you to easily centralize and edit catalog information.
But it has inherent limitations.
The very nature of the PIM, its internal code, does not allow you to isolate individual information (the information components) with the precision necessary to allow you to modify specific data.
That is, you will not be able to change a word in all the catalogs of the three languages ​​ but you will have to change all the descriptive text of that product.
So you will save time, but still not enough, because you will always have to add information manually.
Until you discover that …
There is a solution, guided by a brand new technology that allows you to isolate every single component of the catalog (an image, a word, a paragraph) in a precise and immediate way.
This allows the marketer not only to have a central hub with all the necessary information, but also to be able to search, locate and change a single and precise information element of the catalog. You can then reflect the change with a click in all the catalogs you want.
It's not science fiction, is EKR Orchestra®.
A method that allows you to make the work of updating and managing catalog information 7 times faster.
For example, if before it took you 8 hours to make an instruction booklet, today with EKR Orchestra you can have the same result of manual work in about 1 hour. And with the total absence of errors.
The advantages of EKR Orchestra® for your work
EKR Orchestra® is the exclusive PIM / CCMS developed by EKR to optimize and make the work of the marketing department more productive. It is a system for the structured management of catalogs and product content that makes your life easier.
A solution of this type brings several advantages to marketers but also to the entire company:
Less time to make changes

Centralization of information in a single hub

Greater accuracy of information and data

Fewer inconsistencies and errors in different catalogs

Better communication between the technical, marketing and sales department

Better organization and sharing of information

Precise selection of the specific portion of the elements to be modified
Do you want to start optimizing your time?
If every time you update a catalog you feel a tight stomach for the time and energy you normally waste, know that with EKR Orchestra® everything is in the right place, everything is as it should always be.
No more wasting time, no more distractions.
What are you waiting for? Contact us for more information!