Product information for Amazon
Amazon Business is a great opportunity for companies, but the amount of data to be managed continuously in this Marketplace requires a PIM like EKR Orchestra.
From the summer of 2018, Amazon opened its marketplace to the business world with the Amazon Business portal.
As stated in the official description:
"Amazon Business is the new online store that serves millions of professionals and companies around the world, combining the wide selection, convenience and speed of delivery so appreciated by those who buy on Amazon, with new exclusive features designed for meet the purchasing needs of companies. Amazon Business simplifies invoice management and helps you make better purchasing decisions. By creating a central account, you can invite your employees and colleagues to use a single multi-user account, and gain greater visibility and control over your company's expenses. "
This platform has therefore opened a great opportunity for Italian and European companies to distribute their products business-to-business with a series of extremely interesting and unprecedented commercial options. Most importantly, it enabled these companies to harness the full power and functionality of the largest online retailer of products in the world.
How to enter this Marketplace?
For manufacturers who have thousands of products in their catalog, it is not easy to enter the Amazon marketplace, keeping the product structure updated.
This in fact becomes complex if behind the scenes there is not an organized and properly granularized system of Product Information Management (PIM) .
A PIM is a system, a platform created specifically to manage, organize and archive all product data, in a single and centralized place.
This software brings several advantages to both the marketing department and the company's technical department. It is in fact an application that allows you to always have the right information available at the right time, regardless of the resource and the department that must have access to it.
However, the correctness of the data and their more effective management are not the only advantages of a PIM.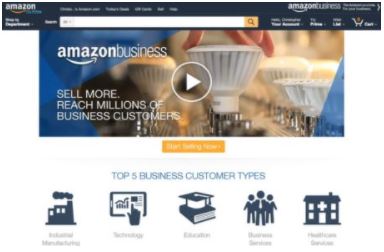 In fact, another great advantage, which is nothing more than a consequence of the very nature of PIM as a centralized software, is better communication between departments. This is a fundamental advantage, considering that very often errors relating to product data also derive from unorganized communication between the various company departments.
How does EKR Orchestra® stand out?
To meet the need for data management for Amazon Marketplace, EKR proposes the EKR Orchestra® method which is based on the use of EKR PIM.
When a company starts its journey with EKR Orchestra®, the product data management chain, which goes from the technical office to the marketing office, begins to collect all the information in a single repository, consisting of company functions and departments .
Getting the EKR database to talk to Amazon B2B or B2C is very simple.
So a company that has already embarked on this road of product data reorganization with EKR Orchestra®, organizing its product data, is prepared, indeed, very ready, to enter the Amazon marketplace quickly and make people known in a much more effective way its products to an ever wider and wider user base.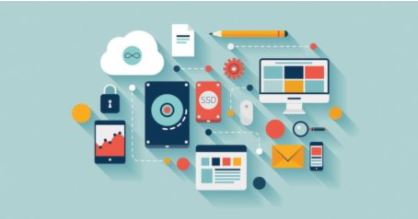 If you want to be successful in Amazon for business, choose to meet an EKR consultant who introduces you to the EKR Orchestra® method as a prerequisite for the presence of your products on Amazon.
What are you waiting for? Contact us for more information!