The secret recipe of those who produce catalogs
EKR Orchestra makes it possible to produce multilingual catalogs quickly, effectively and cheaper than with a non-centralized system based on scattered documents.
Creating a catalog is not an easy task.
Tens if not hundreds of information to consider , data to search for, enter and verify.
Very often this is an activity that requires days or months of work and great coordination between different resources and departments.
So as you well know, creating a product catalog is not easy.
You will know what happens when the fateful moment comes to redo the catalog: the chaos and frenzy between colleagues, the complex search for information, drafts, corrections, etc.
I'll explain what are the reasons for so much anxiety
The information relating to your product, which includes dozens of attributes and perhaps hundreds of records (data, text, images, drawings), is almost always contained in proprietary documents and silos scattered throughout the company.

Product data is typically managed by excel sheets spread across corporate departments with little or no "management process", synchronization or collaboration between authors.

Most organizations, large and small, having to gather information from various documents, make the inevitable use of copy / paste from one document to another, and therefore struggle to keep product data aligned to ensure accuracy and consistency. over time, between the various media.
Information is duplicated and subject to errors. There is an uncontrolled proliferation of documents in the company.
Errors in distributing product data lead to unnecessary costs and decreased customer satisfaction. Do you know that a wrong data in the catalog can lead the customer to place a wrong order?
Uncertainties about the integrity and accuracy of data slow down the time-to-market of a product.
The lack of language support technology limits the possibility of an effective global expansion of your market
However, there are companies that easily produce dozens and dozens of catalogs, in a language variant, in a market variant, in a variant of function, even by type of user (for trade or retail, for technicians, etc.).
How do these companies create catalogs so quickly and accurately?
What is the secret of these businesses? What is their secret weapon?
You must know that the advantage element of these companies has a name and a surname.
These companies are more efficient at making complex catalogs because they have a PIM.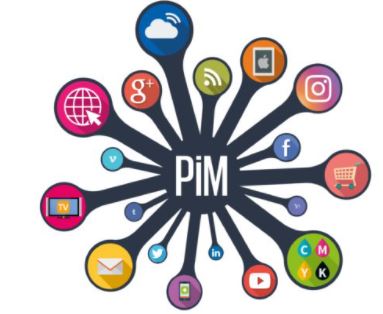 PIM is an effective and efficient end-to-end system used to centralize, organize, categorize, locate, synchronize, enrich, distribute and publish product data based on rules.
To create a single reliable source of product data, integrating and transforming the knowledge of the departments into a strategic asset for the entire company.
Do you know what are the advantages of this technology?
More effective product data management
A PIM allows you to organize, archive and manage information more easily: all this allows you to have correct and updated information in all departments.
Better customer experience
The advantage is to increase productivity in product data management but also to positively affect the final customer experience . So correct time-to-market, decreased complaints and returns, and better customer service.
A good PIM allows you to reduce all those operating costs, but not only that, also the costs of translations. Cost optimization is possible thanks to perfectly organized and labeled information, and translation memories always available in the company. Which result in a lower risk of errors and ambiguities.
A PIM software allows you to optimize work times, both by improving daily activities and making communication between departments more effective. Manual insertion work is reduced, redundant activities are automated in order to make professionals in the marketing and technical department more productive.
The PIM allows you to manage all the activities related to information management, both in the technical department and in the marketing department. The effectiveness is also due to the flexibility of the solution, which can be adapted to the specific activity and type of work.
This platform allows you to have all the advantages described above, and is also the secret weapon of companies that produce different and complex catalogs every day.
Does your company also manage to create catalogs just as quickly? If not, why not delve into how our PIM , which we have named EKR Orchestra, can change your life?
In a future post I will explain why we chose the name EKR Orchestra®.
What are you waiting for? Contact us for more information!