Price modeling
Price modeling if done only in Excel is inefficient and imprecise. Instead Correct Share (CS) by EKR Orchestra introduces an efficient centralized system
We often find ourselves doing things that are not at all useful for our purpose.
An American anthropologist, David Graeber, has written a book entitled bullshit jobs – translated into "cabbage jobs" in the subtitle of the Italian edition published by Garzanti. The book gives some examples of jobs, including paid jobs, which are totally useless, superfluous or harmful, which not even those who carry them out can justify their existence, even if they feel obliged to pretend that they are not.
YouGov, a company that presents survey panels, asked Brits in 2015 if they thought their work contributed positively to the rest of the company: 37% said no, while 13% were unsure.
Here, the fundamental point of the article is just this: doing price modeling using only Excel sheets is useful and effective when going to a meeting on the other side of Italy to discuss a detail, in the era of videoconferencing.
The ubiquitous Excel, which revolutionized accounting in the 1980s, has not kept pace with the needs of modern corporate units. Errors can come up because the data in Excel is separate from other systems and is not updated automatically.
Translated: waste of time and decrease in the effectiveness of the activity.
Renewing the price lists should be a quick and painless operation
Instead, very often results in endless agony.
Many variable criteria to take into account: production costs, break even, market prices in a certain area, profit margins, etc.
So dozens of Excel files to keep aligned and interact with each other, which are then lost, cannot be found …
Furthermore, the typical drawback is that the operator finds himself working on data that can in the meantime be changed in the system that generates them.
In short, a chaos.
But does it always have to be like this? Is there an easier way?
To find out what the ideal price of a product is, for that market segment, in that country, you can't rely on spannometry.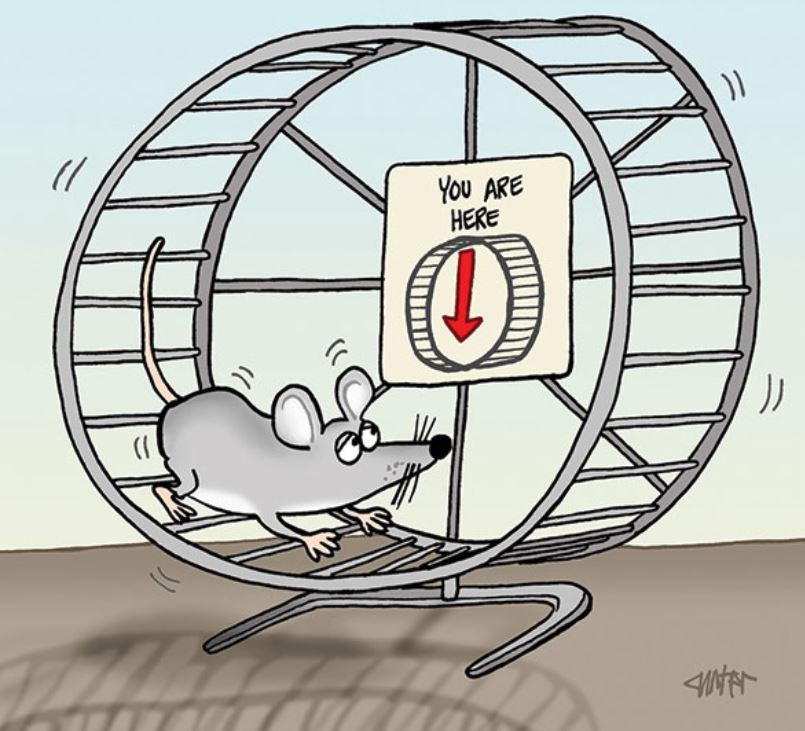 Our technology solves: this is what we love, what we do every day
It is here, in fact, that technology comes to our aid . It doesn't replace your nose or experience, but it can handle thousands of information from different sources.
Because it is based on a simple but very powerful principle:
the data must have a single source of truth.
CorrectShare is the tool we created that allows a team or a work group, which works on the typical Office tools (Excel spreadsheets, OpenOffice, Google Spreadsheets, but also PowerPoint), even if very different between them, to share all common information and to always have them correct and updated within the sheets themselves.
CorrectShare (for short CS ) refers to the concept that certain data has a single official source that must be used by data consumers for the current version of that data.
In practice, this happens: an integrated environment is created for the centralized management of company data which are typically "taken" from management systems to be processed using Excel sheets or other spreadsheets.
Platform users DO NOT change their way of working. They will continue to use Excel or other spreadsheets, with no limitations on formulas, charts, tables, pivot data, etc. What changes is that the data of each single cell of the worksheet reside in a centralized system and will be synchronized LIVE during processing.
You no longer risk working on outdated data.
Once the data is in the CS it becomes:
Shareable between multiple company functions

Traceable: the system keeps track of who changed the data when and why

Historicizable: EKR CS stores the history of each modification with the possibility of restoring the data at any point in the history.

Easily recalled by each user in their Excel file
Define ownership of the single data. Who is responsible for it and has the right to modify it

Set the life cycle of each cell. The modified data can be put, for example, in a state "to be approved" or in any other state that can be defined by the system manager

Assign roles to all users who operate on the data

Set up automatic notification systems (via email for example) when certain situations occur
Pricing is at a turning point, you just have to find out
We believe in progress that helps companies to have more time for valuable activities.
Our contribution and promise can be found in CS technology from EKR Orchestra®.
What are you waiting for? Contact us for more information!