The Portal PIM CMS DMS DAM PXM LMS all-in-one platform for your valuable information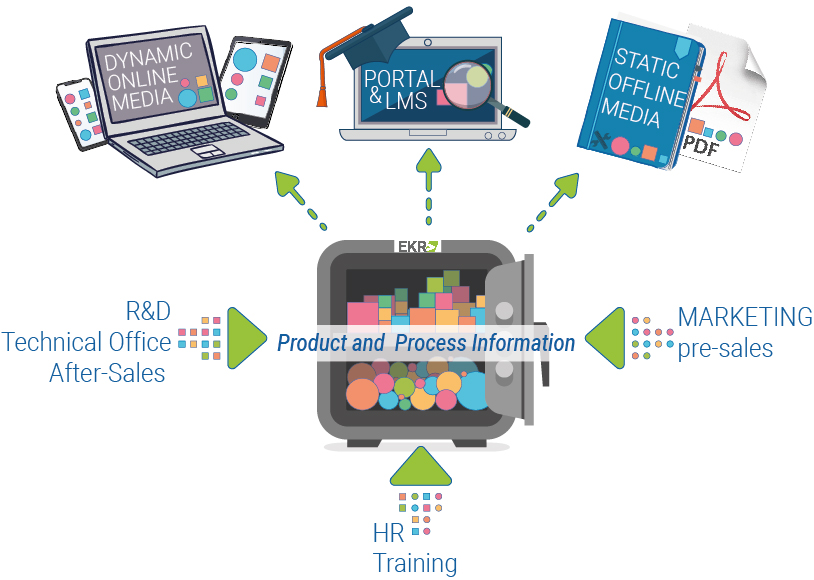 Find out how John made his business more efficient
Support your customers on their Customer Journey with the right solution and the best expertise
Your customers can get to know you through dozens of different information channels. For their experience to be the best possible, it is essential to foresee every possible opportunity to meet and feed it with the most suitable information.
EKR ORCHESTRA AND ITS INTEGRATED MODULES
The advantages of a single platform with a single interlocutor
Product Information Management to manage product information. All the necessary material to communicate and market your products.
Web Portal is the place to access all aggregate information on the needs of each user. Every customer, every business area can thus find the information they need.
EKR Orchestra is the integration of all modules. Often in companies there are different products for each of the needs, very difficult to integrate and align. Sometimes different modules are managed by different partners, and communication between them is not always easy. In EKR all modules are sung on the same symphony, with a single conductor!
Digital Asset Management, a system that stores, shares and organizes digital assets in a DataBase, helping your business to consolidate branding material.
Component Content Management System, a detailed content management system for greater consistency across all your documents.
Product Experience Management, an evolving solution that accompanies the customer in researching and purchasing your products through personalized and engaging experiences.
Document Management System, allows you to manage unstructured documents in an "organized" way (PDF files, Word documents, PPT, Excel and much more).
A PDM serves to centrally manage project and process data in engineering, facilitating their organization, review, management and sharing.
Learning Management System, often completely disconnected from corporate knowledge, can now be integrated with managed content in KB.