Faac
From marathon to Formula 1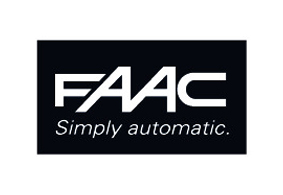 For FAAC, managing an extraordinary amount of data and producing marketing tools that are so special and tailored means, always, running. FAAC information wins the long marathons of the different publications every day.
Catalistino for France? Ready, go! Website in English? Running immediately with his trained legs. Brochure for the German market? Here it is the finish line. But whoever has speed in the blood is not satisfied. As for its excellent products, the company seeks higher quality and performance also for its daily work tools.
With EKR, today all the FAAC product information runs in Formula 1. The circuits of the various layouts have flexible and sinuous curves, specially designed to support the highest speeds. Simultaneous updates and data changes become reliable and instantaneous pit stops.
The powerful engine of a single database allows to change structure in a moment, adapting its configuration to any target. Automated translations chip rapidly to win international market races. The technical staff available to pilots always designs innovative and performing solutions.
EKR gets on track with FAAC, interpreting its instinct for movement.
Said from you
Stefano Orsi
Marketing Manager di FAAC Spa
I have been pushing and promoting EKR in the company since the beginning.
Ours is a product list of around 400 pages. Before now we set it in Italian, then we moved on to other languages, with long manual checks of codes, prices, translations…
With EKR, completed Italian, we quickly realize 35 versions: language variants, but also different configurations, with different specifications. We have significantly increased our productivity. We dreamed of all these catalogs once!
Furthermore, when there is a change to be made, we only execute it once and in a single database, and soon the product is ready for all other countries.
For marketing the graphics are fundamental: for the moment we are satisfied with the results obtained, then we will see when we will make the restyling that we are planning.
The relationship with EKR has improved over time, we started one way but then we fixed the road. The project has grown along with the potential of the program: a natural evolution.
EKR advice to all! is a system that could help any company, but you need to have a clear initial strategy. It must be clear what you want because it requires a considerable change of mentality.
HI, I'M FAAC!
I DEAL WITH:
automatisms for gates and doors, access control and parking systems
IN DETAIL:
2400 people, 34 branches in 5 continents, over 80 official dealers in the world: these are the figures to design a reality in constant evolution: the FAAC group. While the technological heart continues to beat in Bologna, FAAC has concentrated the electronic production of the group in Dublin, creating the indispensable synergies to offer only products according to the FAAC parameters: innovative, reliable, unbeatable.
WITH EKR WE CREATE:
product catalog of 400 pages in 35 variants
product sheets
website in 7 language variants: product area
PEOPLE WORKING ON IT:
2 marketing department resources
WHY EKR?
structured investment
product data always correct and guaranteed
logical and hierarchical organization of information, such as a warehouse
more structured and dynamic working method
cutting down of foreign language publications
Industry:
Solutions for automation and access control and parking management
Scope of activity: international market
Products:
Automation of gates and barriers.

Automatic entrances and doors.

Parking and access control.

Motors for rolling shutters and curtains.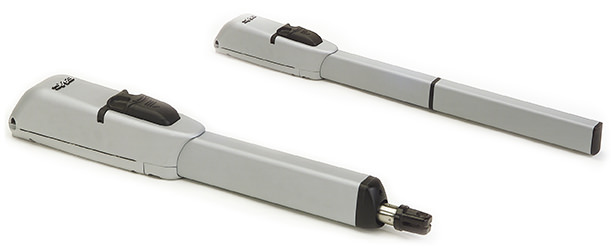 Product Guide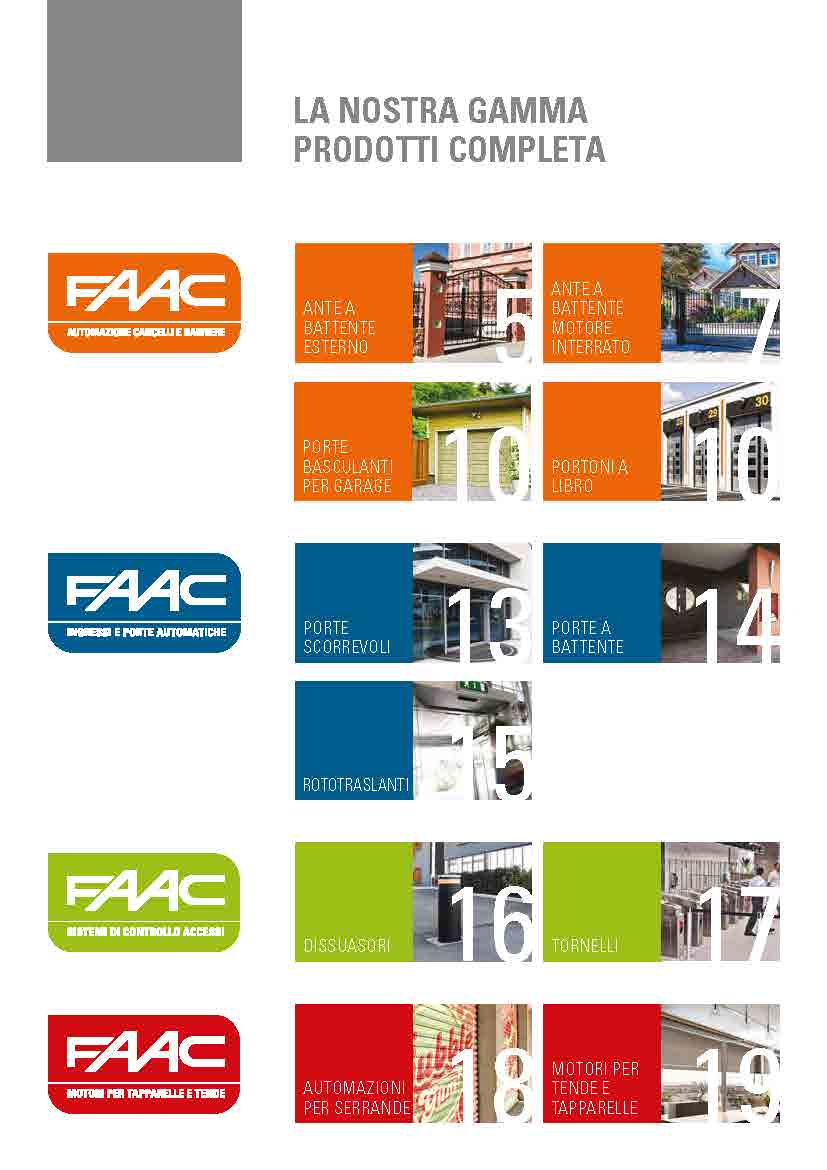 Public Price List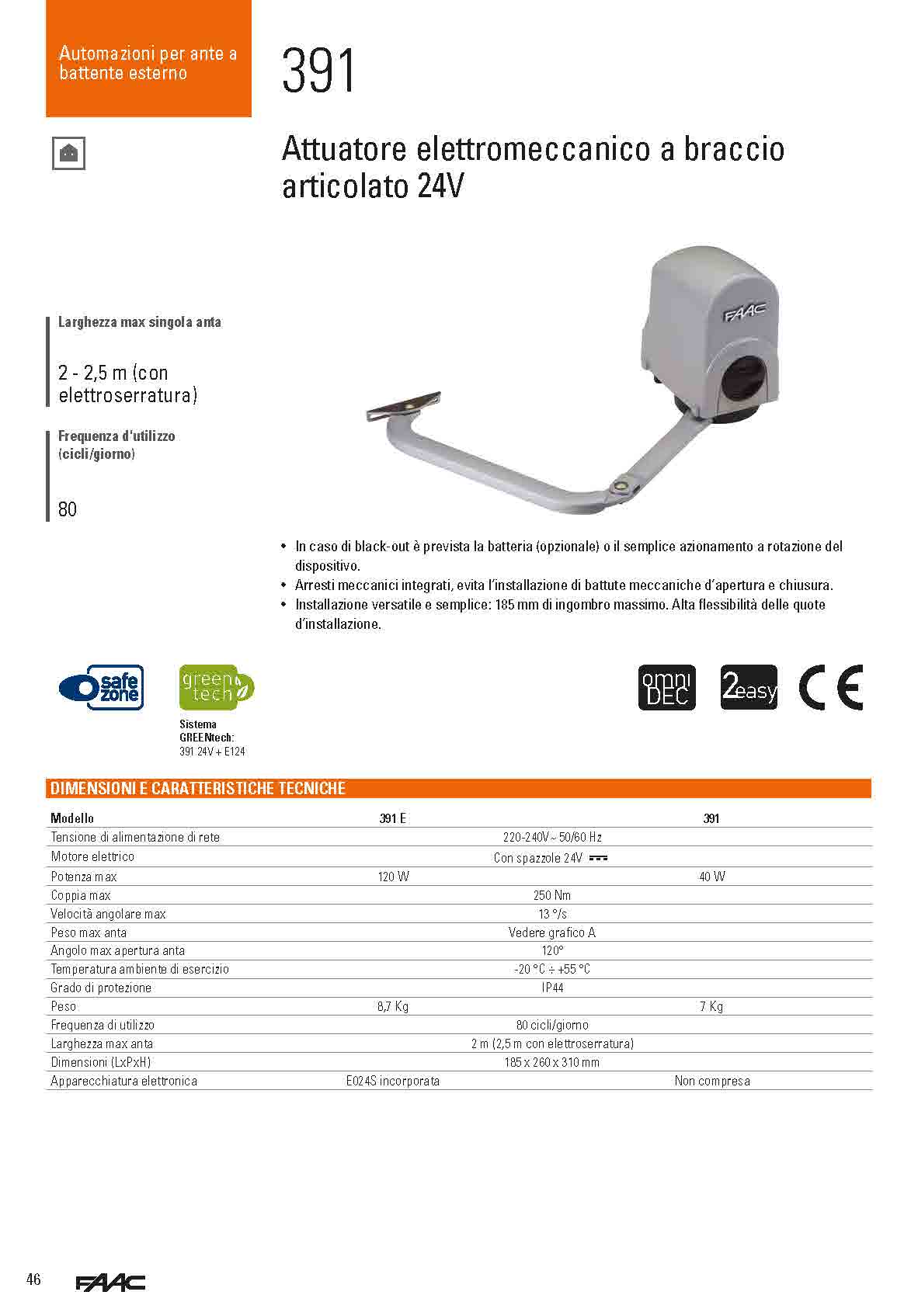 Product Data Sheet