Gico
From palette to color coding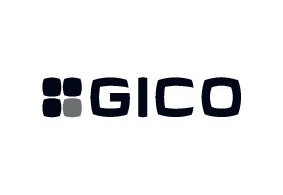 GICO creates its professional kitchens customizing them with the hands of an artist: thousands of product features are the basis of a rich colored palette. Here a little more blue, there less yellow: the company mixes every day his technical information with wisdom. In each price list, in every instruction booklet it knows how to give life to the special nuances that the clients demand.
GICO paints the path to success in front of him. His portraits travel around the world. Retouch, customize, modify, start again. Smudging in some documents can happen. Hmm, this shade came out a little bit weak today. Of course, it's now more difficult to match the colors than to really create! The color combinations explode and the GICO data palette is exhausted.
With EKR, the company breaks down the colorful rainbow of its product features. It precisely defines the primary colors at the base of every single information. It retraces and records years of amalgamation in a single, flexible and shared database. Together with EKR, GICO manages to classify each exact nuance with its name.
The company collects all its contents to manage them effortlessly, create new gradations and above all reuse them instantly whenever they want. With EKR, the inspiration of that moment gives way to an immediate and reliable color coding.
Today the artist has the time and the right tools to dedicate himself to living composition!
Said from you
Elisa Zanin
Marketing Office of GICO Spa
The biggest advantage so far?
EKR forced us to collect the data in one place and organize them. The resulting automatic layout is definitely a benefit, but I think the aspect that will remain the most is cataloging.
Before EKR, I made all layouts by hand. Certainly there was a different flexibility: if I had to add to the last or make something stay, I just inserted it, one way or another. The effort we made with EKR was precisely to gather all the possible additions, sometimes it was almost necessary to foresee the future, just to avoid having to manually modify the documents.
It has been a busy month … to explain to EKR how corporate life unfolds we had to make a huge effort: piling up a whole world according to precise criteria was a big job. The organization of the data has been the subject of much discussion with Marco and the other EKR staff, above all on the WHO had to fix them!
I have to say that it was hard to agree, the reality of a corporate workflow is not always so linear: then we got a really wonderful job! Today the automatic layout of the resulting price list is a very productive aspect.
The documentation we produce with EKR stands out above all for higher quality. But also to insert different and sudden versions: in a short time today I could print the whole list with different prices.
EKR is a method that can be adapted to any business reality and any type of content, even if we use it mainly to lay out technical data: in my opinion is also suitable for updating a website or other media.
HELLO,SONO GICO!
I DEAL WITH:
professional kitchen and oven systems
IN DETAIL:
Pioneers in the world of large kitchen systems: GICO seeks cutting-edge solutions for cooking, preparing and storing food, ensuring the highest standards of reliability and efficiency. Luigi Ongaro, who founded GICO in 1971, passed on his knowledge and passion for his work to the family that still runs the company. A close-knit and careful team to grasp the nuances of an evolving world, to look to the future with confidence.
WITH EKR WE CREATE:
annual price list
Datasheet
instruction booklets
PEOPLE WORKING ON IT:
WHY EKR?
elasticity of the EKR platform, to readapt any type of data
content always correct and organized
reduction of creation time of all documentation
publication of products in different language variants
because if you color your colors well, you can paint whatever you want
Industry:
Scope of activity: international market
Products:
Hobs.

Ovens.

Refrigeration.