FILMOP International
From market to the boutique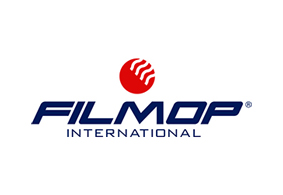 For Filmop, retrieving information from its stratospheric product range is like shopping in a crowded market at rush hour. For the catalog, look at the last kilo of fresh data, but it is immediately stopped by the Mrs App who swears you saw them before and takes them away!
The company struggles its way through the crowd of product indications.
Different colored translations flutter everywhere on colored benches. Dozens of hands touch the merchandise, try it, move it. Everyone is in a hurry, they call, they write and they send mail: in the confusion to lose is a moment.
It's really too hot and he just wants to go home. When he finally arrives at the publication desk, suddenly a tremendous wind rises, Excel sheets fly everywhere and all the final draft bags are turned upside down: a certification has changed, you need a massive update … nooo !!!
Today, with EKR, Filmop walks calmly through glittering shop windows where every single piece of information is carefully displayed. It is pampered step by step by qualified personnel. Silence, air conditioning and a vague aroma of vanilla from Madagascar accompany the compilation of various documents, always updated and translated automatically for any media. With EKR, Filmop marketing manages your data exclusively in boutiques.
Because the market is folklore, but let's be honest: luxury is better.
Said from you
Mauro Bertoncello
Working in the old way, an info you fished from InDesign, another from Word, it took a long time. Gathering data for the new catalog was really like going to the bazaar or the market: everyone makes noise, everything hangs, everyone takes things but then they don't put them back, scattered information… Now EKR works like a boutique where everything is in place, the order follows you, everything is neat and precise.
At first it was a bit difficult because we were "forced" to fix all the data.
If the work is already very schematic you are immediately well, otherwise aligning with the system is not easy . We weren't used to cataloging everything so precisely, but it was good! Today we are excited, especially for the updates: it takes more concentration, but when you did the data I am okay forever and everywhere!
For example two weeks ago they asked me to update 190 product sheets: it took me half a day, including the translations. Without EKR running like crazy I would have taken 20 minutes for each card (so 63 hours!!! n.d.R.), and even with the risk of making mistakes!
I would never go back, working with copy and paste doesn't make sense. A graphic designer with EKR can do a technical document – manual or catalog – well and quickly, so then he has time to really think and create, and he can do more than that!
HI I'M FILMOP!
I DEAL WITH:
professional cleaning equipment
IN DETAIL:
Filmop was founded in the early 1970s as a company specialized in the design and production of equipment for professional cleaning. Today it exports to over 80 countries with the utmost speed, reliability and efficiency. It is present on the French and American market with 2 distribution branches. Filmop International is a leader in the cleaning sector, a trusted partner for the thousands of professionals working in this market, proud to spread the Made in Italy in the world.
WITH EKR WE CREATE:
440 pages technical catalog in 2 language variants
176 pages short catalog in 3 language variants
technical catalog app in 2 language variants
1500 product sheets in pdf
website: product area
PEOPLE WORKING ON IT:
1 full-time marketing office resource
1 sales office resource
WHY EKR?
always correct and reliable information
high degree of flexibility
creation of complex documents while maintaining total information consistency
a single container of aggregated elements, with traceability backwards
who doesn't like a scented and cozy boutique?
Industry:
Design and production of manual equipment for professional cleaning of environments.
Professional cleaning equipment
Products:
Dusting and maintenance of floors

Floor washing

Impregnation systems

Glass and surfaces line

Handles and warning signs

Buckets and wringer trolleys

Collection

A-B PLUS antibacterial system

Service trolleys

Trolleys accessories

Aura line

Product Guide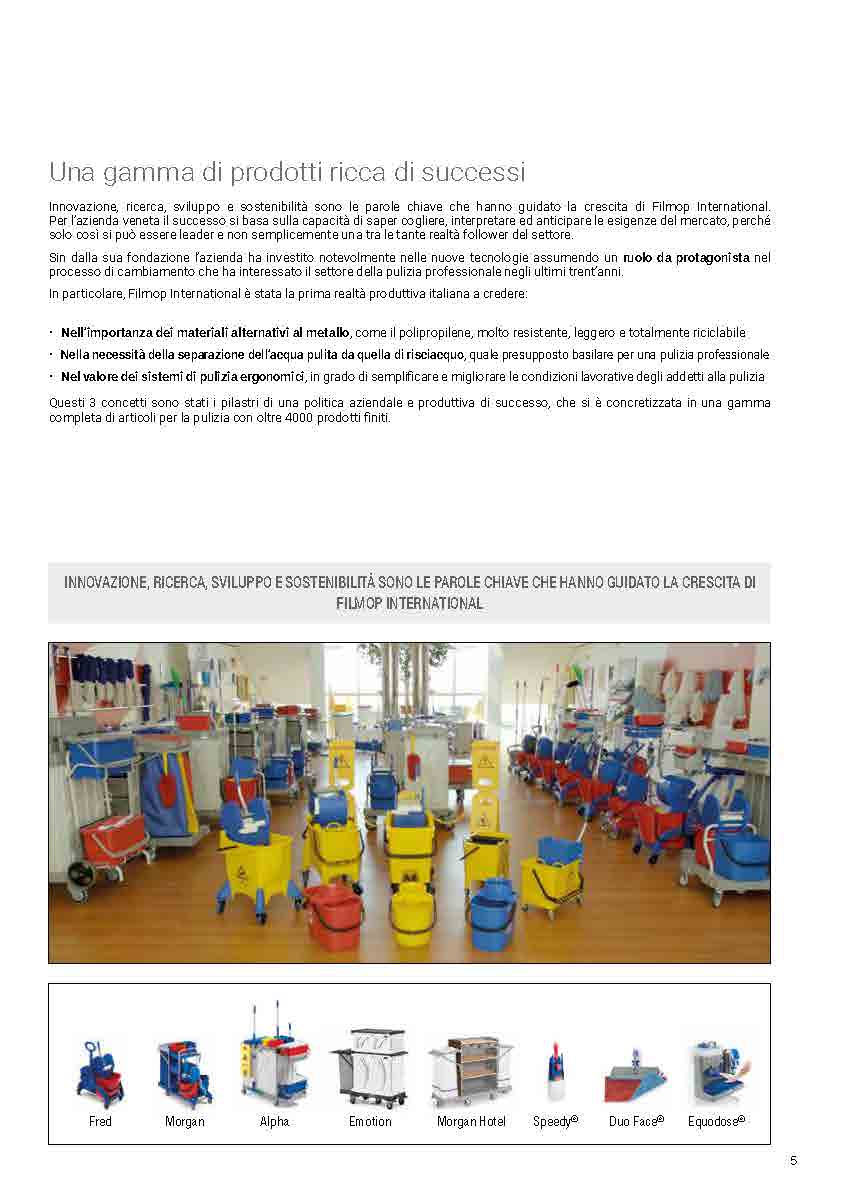 System Brochures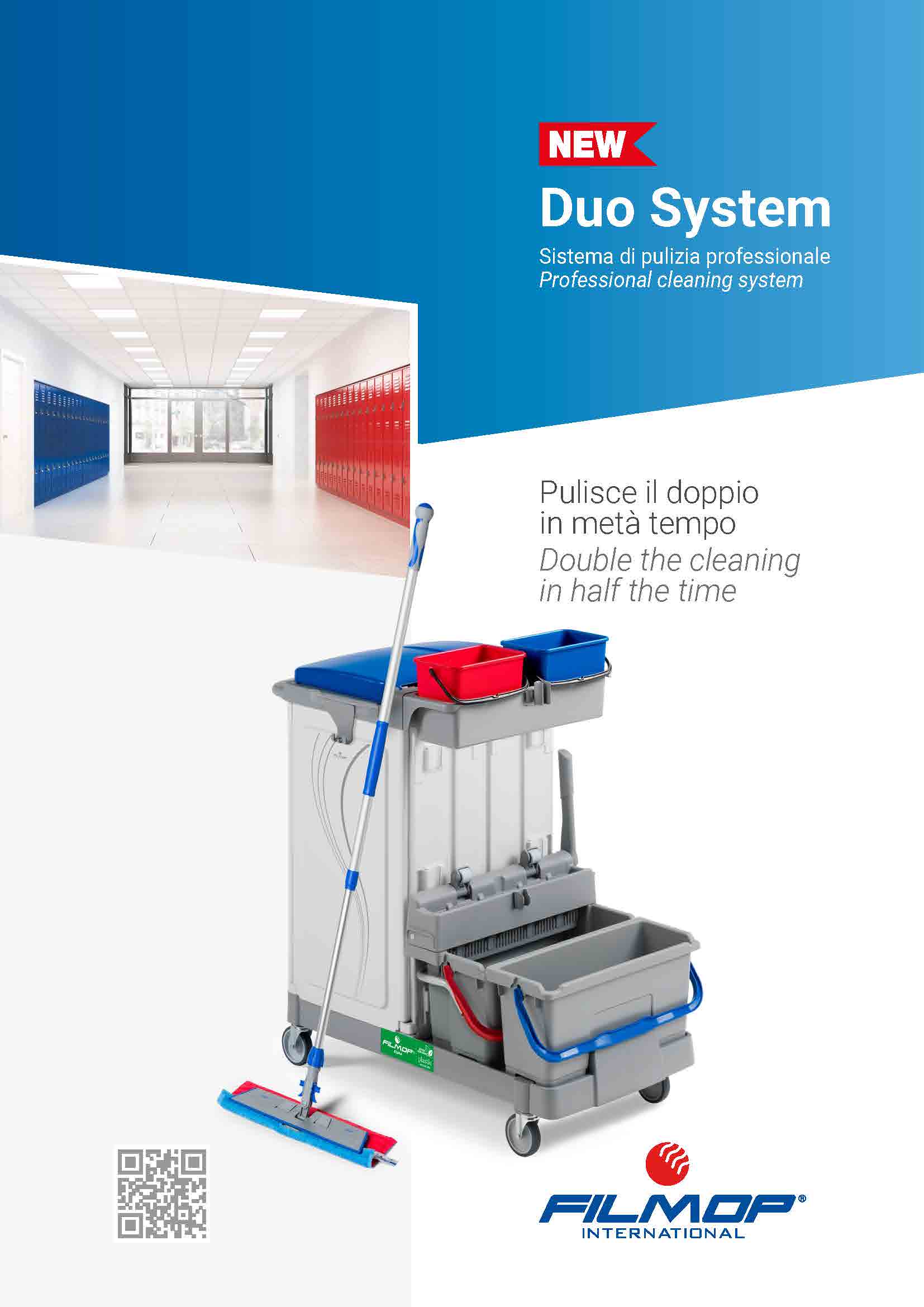 Technical Focus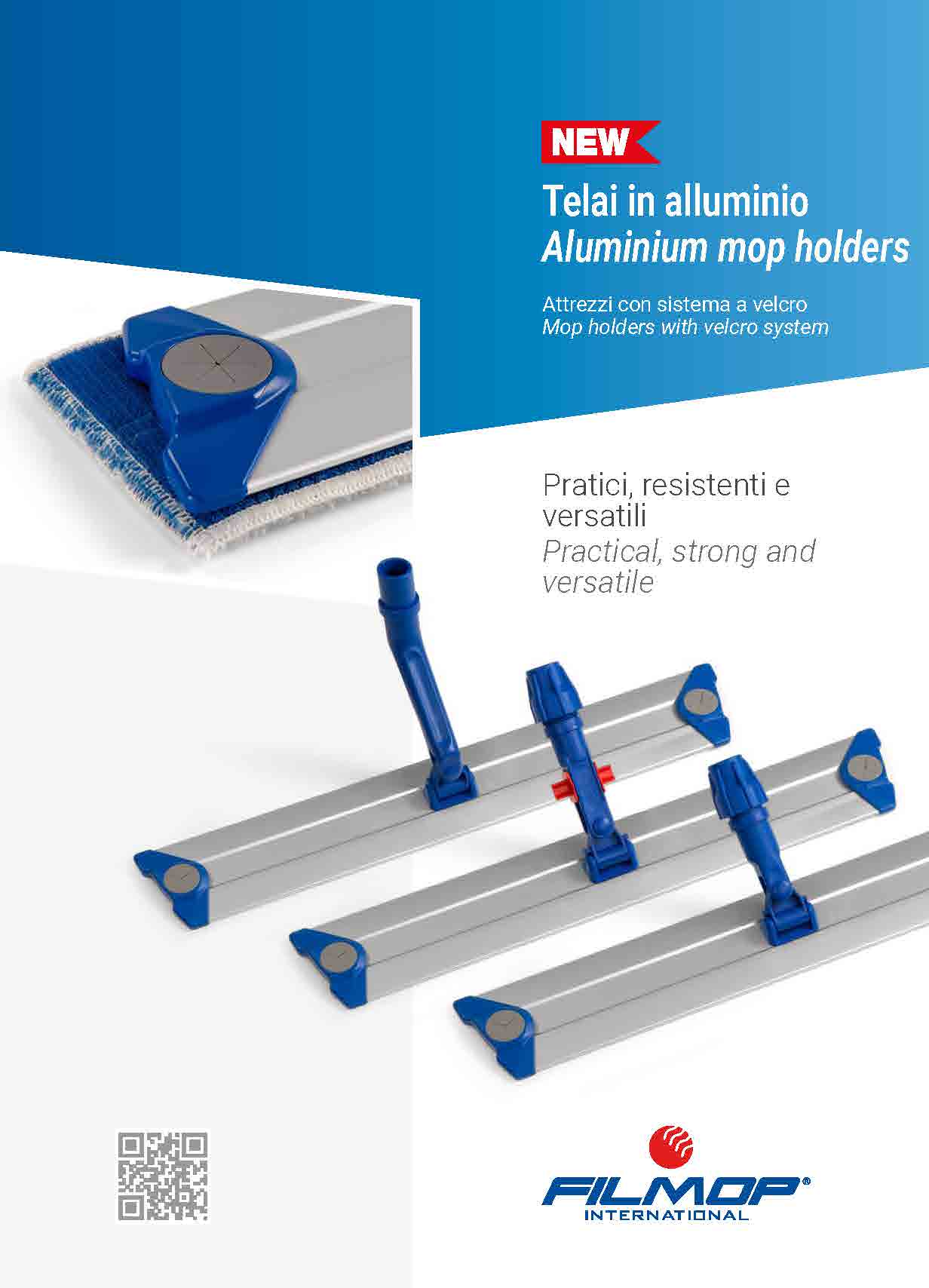 Product Data Sheet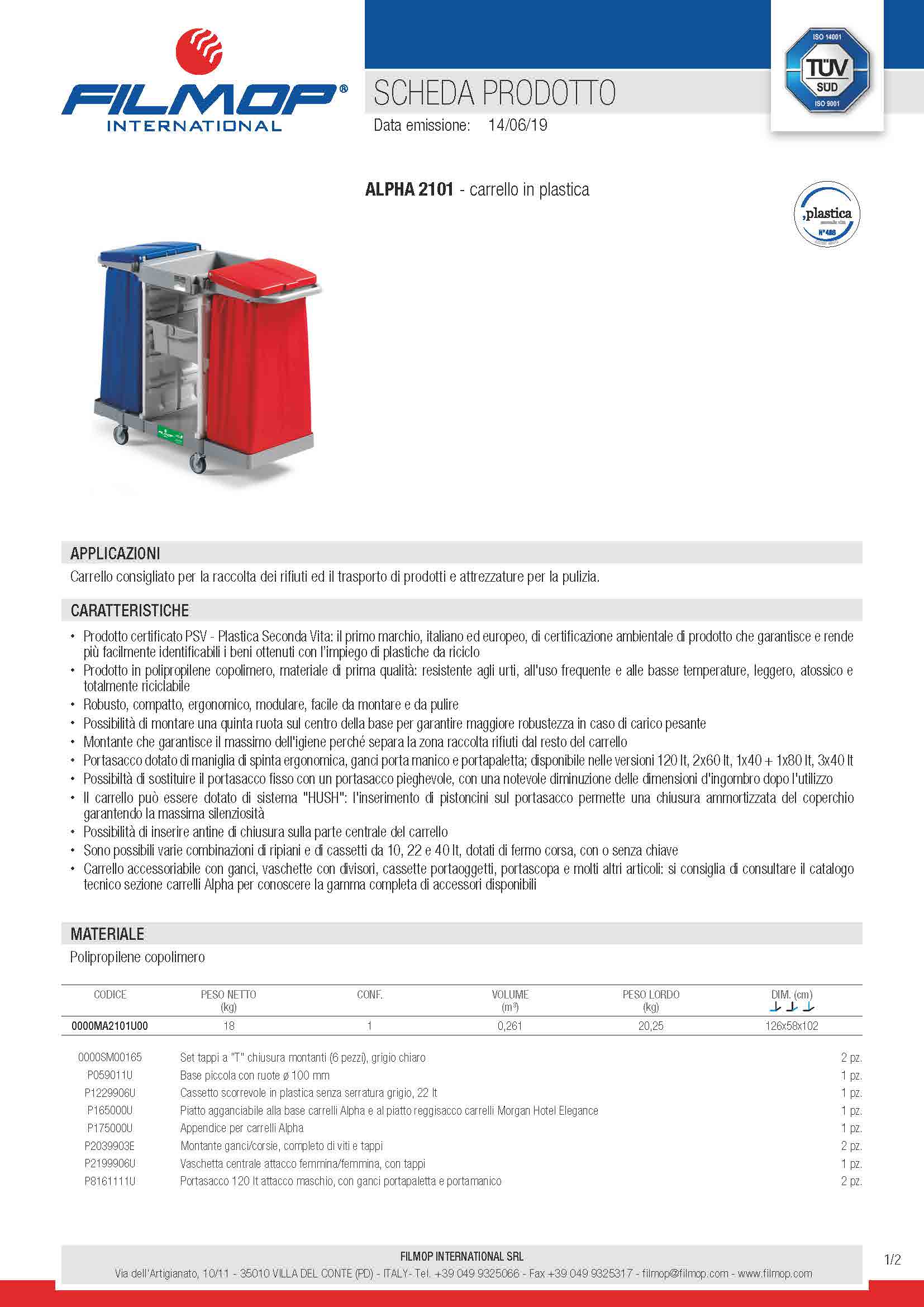 Website