Server Automations
Give the commands and the automations will work for you, following predefined workflows and informing you about the results. An integrated process in the Server Jobs environment.
In the EKR platform it is possible to schedule automatic processes and complete workflow management structures.
This is made possible through the integrated configuration of three levels of Jobs: at the level of Information Warehouse, of tools for the aggregation of contents and of static publication in PDF format.
Server Jobs allows you to carry out a wide range of operations, based on the change in status of any of the objects in the Knowledge Base. 
If a datum is modified or integrated, if a set of information is loaded whose presence can give rise to a workflow path, Server Jobs begins its work here. In fact, it will synchronize the functionalities of the downstream tools, producing a report on its work and, possibly, sending reminder, workflow progress or final reporting emails to the people included in the progress stages of the Server Job itself. 
Selector Jobs consists of automation features to be combined with Smart documents.
The Smart Document is an object of the EKR platform that allows the dynamic configuration of documents aimed at static or dynamic-static publication, even in articulated pages displayed within Web Portals.
This tool allows you to automatically perform all those somewhat repetitive operations.
Its range of implementation goes from the simplest cases of automatic pagination or updating of information to more complex ones. For example, it is useful in updating translations and realigning pagination up to integrated management of the presence of individual information elements in certain document configurations.
In summary, with Selector Jobs any activity, even minimally repetitive, in the information aggregation phase can be made automated.
Make Indesign work for us fully automatically.
Print Jobs use the power of the world's best PDF creation platform, Adobe Indesign, to the fullest of its features, all fully automatically.
With the Print Jobs, it is possible to collect all the particularities of content and geometry defined in Smart Documents by Selector and generate PDF output – of reduced quality to meet the need for distribution on the Internet or high quality for high quality digital printing – with the consequent management of any exceptions due to process errors.
The process takes place in a perfectly integrated way in the Server Jobs environment.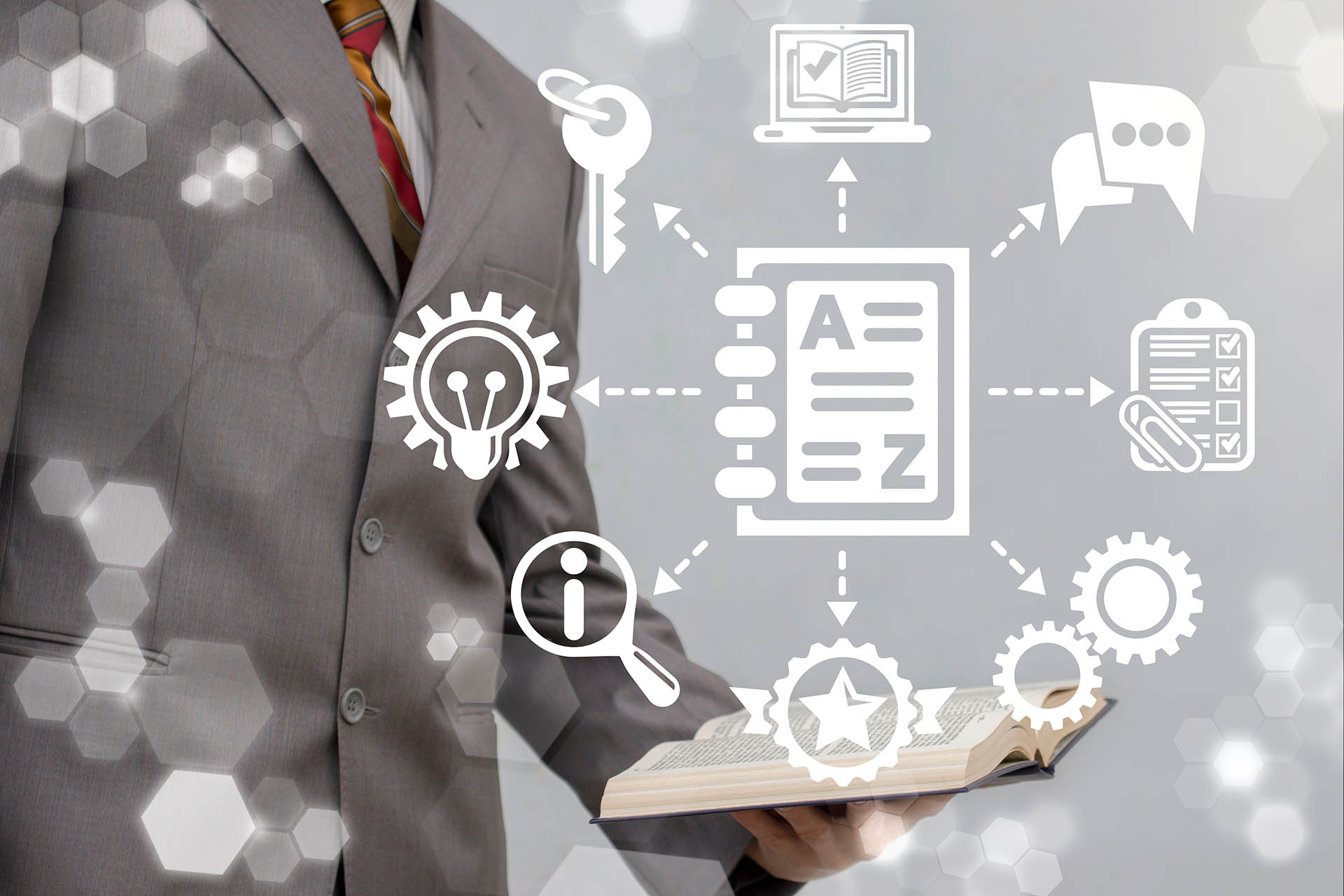 What are you waiting for? Ask for a demo today!