SIPA SPA
From the ear to the score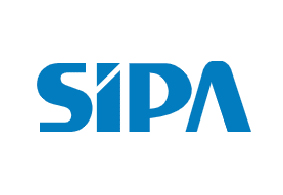 SIPA composes very special and articulated machinery: every day from the testing room of its technician there is an incredible clamor of product information. Everyone plays his part performing embroidery of characteristics and values like melodies learned by ear.
When there is a manual song update, everyone knows the main tune, but it's a snap to get lost in custom variations and improvisations. The amount of data to be handled simultaneously is a symphony too complex to remember by heart.
With EKR, the SIPA orchestra begins to encode the exact score of its product indications once and for all. Even the music of the most complex contents is broken down into many small notes, precisely established. The same sounds can be used over and over to compose new scores.
The workflow is punctuated by regulated accents and pauses that everyone can clearly respect. The translations are performed in unison, without doubts and delays. Each musician contributes to the whole because his part is perfectly aligned with that of the others and always shared. SIPA's valuable information loses the ambiguity of the single interpretation to be entrusted to the security of a unique code.
Said from you
Luca Zambon
Responsible for the technical documentation of Sipa Spa
First, everyone did their part with his instrument.
Someone wrote so many Word that then joined in Pdf, someone used FrameMaker, it was a difficult orchestra to harmonize. EKR was an incredible leap.
The initial impact was challenging. A mountain of information has arrived, like an avalanche. Then, like a puzzle, everything was reassembled, and the satisfaction of doing things quickly and quickly came! Whoever has a hard head survives, like climbing a 4000-meter course you face in a team: there we are specialized and mutually supported.
If we didn't have it, first of all we should be in many more people. And it would still be very difficult and with different costs.
EKR gives a lot of support, they are close and then they are very easy-going, there is empathy for the skin. They are really available, we call them at all hours of the day. Marco is an enthusiastic person: he does not transmit only notions, he lets the emotion pass through what you can really do, how he uses the program, he convinces you that you can go to the moon!
Switching to EKR was important: the coded transposition of a verbal knowledge, how to pass from the oral transmission of essays to the written laws.
HI, I'M SIPA!
I DEAL WITH:
plastic processing machinery
IN DETAIL:
For 30 years, SIPA has been designing, manufacturing and distributing all production, filling and packaging technologies for PET containers, from the preform to the final product, for drinks, food, detergents, cosmetics and pharmaceuticals, on the world market. SIPA is a partner specialized in offering customers innovative and competitive solutions for every different need. Headquartered in Italy, SIPA has 16 sales branches, 4 production plants and 28 after-sales centers for support and spare parts.
WITH EKR WE CREATE:
manuals for use and maintenance of machines in different language variants
spare parts catalogs in different language variants
mold manuals in different language variants
management of machine edge software glossary
PEOPLE WORKING ON IT:
3 resources office machines and molds
1 resource occasionally
WHY EKR?
consistent and well-organized content in a single work environment
correct and joint communication between offices for the creation of layouts
reduction of manual creation times for new machines
reduction of internal and external costs
because the written scores remain forever
Industry:
Production of plastic containers and filling
Scope of activity: international market
Products:
Bottle production machines.

Monobloc filling.

Process.

Secondary packaging.

Complete lines.

Molds.