BOTECO
Catches and jailbreaks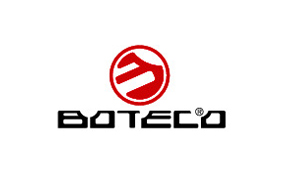 Boteco knows how to produce any kind of plastic component imaginable: such audacity forces it to coordinate thousands of data, which rebel and keep it in check. Text and product descriptions multiply behind it, armed with so many translations in language. They make customizations for various markets and plot simultaneous updates on different media. Until the company is captured by the wealth of its own information.
Word chains and InDesign weigh down the publications. Boteco tries to force the bars of continuous copy and paste: a prison for his free spirit. Shhh !!! He must make up his mind not to wake up the manual errors, devious guards. The company is tired of forced labor to do different versions of its catalog.
Together with EKR, he decides to break down each product value and tie it to others like a string of sheets. Extracts the file of their precise location from the technical data pie. Boteco chooses EKR to come up with its clever escape plan.
One night, a picklock is threaded under the door of his cell: the automatic reuse of translations. The company runs away to review the light of an integrated content organization. Now his data behave like faithful workmates, correct and reliable. With EKR, today Boteco manages any product information in complete freedom.
Said from you
Mario Borgo
CEO of Boteco Srl
I can say I lived EKR as a liberation!
It was like getting out of the nightmare of constant updating of data on various media. With a catalog like ours, including customizations, updates and translations in 13 languages, the amount of work was really a lot.
The great job of copying and pasting was stupid, boring and in the long run-up. The human brain is made for something else, it must think! I prefer to make my staff do smarter and more stimulating things, now free resources can solve technical problems, study new solutions!
When they introduced me to the system and I understood what it was, I had only one question: where should I sign? I immediately realized its potential: automatic translation management, the possibility of making different versions, flexibility. I'm glad to die!
EKR also helped us to write better, to use simpler expressions, more understandable for customers, more translatable, more reusable. Furthermore, the tasks for managing content in the company can be better divided. So everyone is responsible and takes better care of his part.
I like my job, I'm a fan: I love what I do. So when a tool helps my work, it's more than welcome. It's the wish I make to everyone, especially the younger ones: do their job with passion!
HI I'M BOTECO!
I DEAL WITH:
solutions for automation and access control
IN DETAIL:
Boteco is a dynamic company that has been operating in the sector of maneuvering handles for over 20 years. The internal workshop guarantees a complete supply chain, from the design to the realization of the molds. CNC turning produces metal inserts and finished products. From the molding, the heart of the company, the plastic articles come out, while the mechanical shooting department executes the rework on drawing. Assembly and logistics then ensure prompt delivery! Boteco knows how to offer a product that is born standard, but that becomes custom for individual needs.
WITH EKR WE CREATE:
1 product catalog of 640 pages with over 15,000 codes
in 13 language variants
16 customized catalogs
website: product area – work in progress
direction
technical office
marketing office
production
PEOPLE WORKING ON IT:
1 technical office resource
1 production manager
1 graphic / project coordinator ekr
WHY EKR?
precision and continuous updating of data
excellent quality of information
manual in all language / market / customer variants
time savings and translation costs
for the unmistakable taste of freedom!
Industry:
Design and production of operating handles and production of molds
Products:
Fixed snap levers

Handles

Solid handwheels

Maneuvering flyers

Fixed and snap-on cranks

Solid handwheels

Clamping handwheels

Knurled flyers

Handles

Locking systems

Handwheels with indicator

Cockerels and tie rods

Handles

Sleeves

Hinges

Support feet

Washers

Machine tool accessories

Welding accessories

Metal series

Din series