Elesa
The boa becomes a chameleon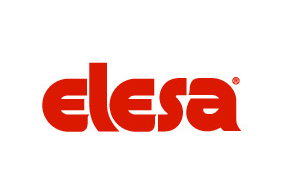 Elesa presents its product range all over the world and with great skill it changes skin continuously. American market?
Recalculates the odds values ​​and also displays them in inches. Multicountry? Here the entire catalog is presented in different languages. The company moves in a continuous metamorphosis, processing all the necessary updates. Like a virgin forest boa, powerful and feared, but forced against his will to keep up with long shifts in order to change order and agree with the various markets.
After having completely swallowed the catalog update with over 40,000 product codes, he has to digest all the new translations and tidy up those that do not correspond: a slow and exhausting job. Change such an impressive amount of data by hand is heavy and slows down the movements.
But here with EKR the transformation takes place: the information needed by the company are all under the skin. The real turning point in order to work better and faster must take place within the system. And so, Elesa together with EKR turns into a clever chameleon, able to change appearance depending on the environment.
Now, company marketing reacts instantly and without unnecessary effort, in a natural way. With EKR it reshapes the shapes and colors of its presentations, perfectly matching the target of any market. Inside, only one profound product knowledge. Outside, it can show off a thousand colorful shades. Today Elesa can change configuration in an instant, as many times as it wants.
Said from you
Fabio Invernizzi
Marketing Manager of Elesa Spa
Before EKR there was a lot of manual work to do.
We had a database that exported data and then worked with InDesign. The work was really expensive because it had to be repeated by hand for all other languages.
The challenge was to be able to paginate a catalog of thousands of pages of products, of which different ones required the integration of particular contents, with the consequent obligation to modify the standard structure of the pages themselves. EKR is made right for this, even though we had to take it to the limit and ask for additional features that have been implemented to achieve the goal. The goal is to completely eliminate manual intervention and we are very close to this result.
It was a complex project that took a lot of time and energy. Initially, for example, we could not manage the more specific cards: now it is running at full speed and we have really very limited the final adjustments. Not to mention that the same information must also flow into the web. With EKR we were able to automate a large part of the process, and this was the focus.
with Federica Sena, Marketing Department of Elesa Spa
EKR is really handy for translations.
First we wrote more freehand. Now instead we try to pursue a certain consistency thanks to the system that pushes us to maintain a certain uniformity in the proposal of both sentences that are repeated for different products, and in the choice of terminology. With EKR we produce similar, more standardized information to be able to quickly reuse the translations.
HI I'M ELESA!
I DEAL WITH:
standard components in technical plastic materials and metal
IN DETAIL:
Founded in 1941, ELESA is the international reference for the design, production and distribution of standard components in technical plastic and metal materials for the mechanical industry, machinery and equipment. A virtuous combination of technology and design for a diversified production: 180 registered patents, 39 awards for industrial design and over 40,000 items in stock have led ELESA to create unique and recognizable products in the world.
WITH EKR WE CREATE:
Elesa product catalog of 1600 pages in 6 language variants
2100 page Elesa + Ganter product catalog in 7 language variants
website: e-commerce for Italy
website: product area
PEOPLE WORKING ON IT:
6 marketing department resources
a network of translators
WHY EKR?
always updated and correct information
decrease in the time required to complete the catalog
reduction of the TimeToMarket of the product card
creation of catalogs in many language and market variants
standardization of info and re-use of related translations
Industry:
Scope of activity: international market
Products:
Maneuvering flyers.

Clamping elements.

Handles.

Handles.

Adjustment elements.

Position indicators.

Positioning elements.

Fasteners.

Leveling and support elements.

Hinges and supports.

Closures.

Accessories for hydraulic systems.

Industrial wheels.

Handles for special applications.

Connection terminals.