Camozzi
From sculpture to 3D printing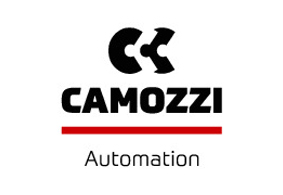 Each Camozzi data sheet is like a sculpture: special and unique in the smallest details. The company produces high-tech and highly customized products: to describe them in the best way it must shape an immense amount of information and give shape to an impressive amount of variables.
But making similar works of art takes time and constant precision, out of the ordinary. The hand of an artist is always human and can slip into error. Recovering the last variant of the series exactly months and months ago can be tiring.
The company wants to share its creations with an audience increasingly broader and simpler.
Together with EKR, the Camozzi technical office lays the chisel and turns into a cutting-edge 3D printer. Each product content is saved once and for all in a centralized and flexible database. Information from immobile stone blocks becomes parameters: light, dynamic, organized and infinitely reusable.
Camozzi today only needs to design a new prototype, and here new forms and different configurations that represent it materialize instantly. It is easier for the company to describe its special products because it can automatically create customized technical documents, fast and easy to share.
Camozzi with EKR decides to invest in information technology: giving space to ideas also means innovating processes to tell them.
Said from you
Paolo Cortesi
Special Products Manager of Camozzi Automation Spa
We chose EKR to create a web portal of our special products.
With 1200 catalog pages and over a hundred series of products, the possible configurations are practically endless. We work a lot personalizing the parameters of the starting product according to the demands of the single customer.
The commercial collects the order with a whole series of modifications. Before EKR, we jumped to the desk neighbor: guys we have never made a cylinder so but shorter, hollow, waterproof, stainless and green ?? It was really impossible to recover that variant. But above all it was difficult to keep salespeople informed!
With EKR we created an online database, used both by the technical office and by the sales force. The great result is being able to share information internally!
The technicians question the system and immediately find what has been achieved with certain characteristics, optimizing the new designs. Salespeople can spend a lot of knowledge from our customers, all our experience in the field!
So far I've added about a thousand special products, but the goal between made and projects is around 40,000 … Seen every single product can have up to 80 different information that characterize it … I can say that EKR is one functional tool to manage really huge amounts of data.
HI I'M CAMOZZI!
I DEAL WITH:
pneumatic components for industrial automation
IN DETAIL:
Founded in 1964, Camozzi Automation has embarked on an evolutionary path that in a few years has led the company to move from a manufacturer of pneumatic components to a real partner in the field of automation. Continuous investments have allowed us to consolidate our international presence and expand our offer, which today includes solutions for industrial automation, components and systems for controlling liquid and gaseous fluids and applications dedicated to the transport industry.
WITH EKR WE CREATE:
online catalog with over 1000 special products
then they will become 10,000 special products made
then they will become 40,000 adding projects
then we'll call NASA to help her
special product cards
worldwide sales force
technical office
special products office
PEOPLE WORKING ON IT:
1 full time resource for uploading data
1 web developer for occasional graphic interface
WHY EKR?
internal sharing of up-to-date information
high flexibility in data entry
import images from CAD systems
dynamic publication based on product configuration
elasticity and limitless publishing approach
Industry:
Solutions for Industrial Automation
Scope of activity: international market
Products:
Packaging.

Food & Beverage.

Plastic & Rubber.

Life Science.

Automotive.

Electronics Systems.

Textile Machinery.

Assembly & Robotics.

Wood Machinery.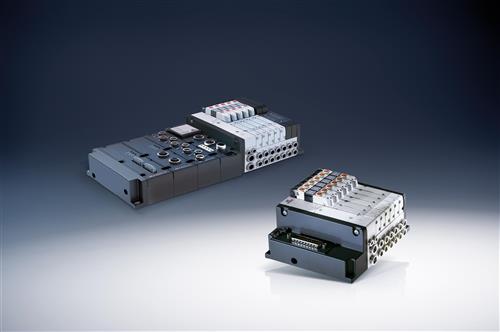 Website