Fondital
From portrait to photography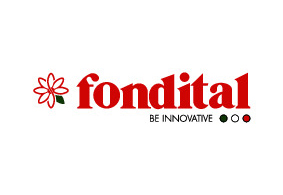 For Fondital to fill the technical booklets of its excellent products is like performing an incredible series of portraits from life. Each specific document is highly personalized, full of details and information, unique as the subject it describes. To properly paint its technical documents, the company brings in experience, considerable patience and precision.
But fast regulatory updates force Fondital to continually change its masterpieces. Making a massive correction with Word and InDesign means tweaking one portrait at a time by hand, one stroke after the other. A smear can always happen and you risk sending an imperfect document to some customer.
Together with EKR Fondital decides to leave painting to dedicate himself to photography.
Today the company is able to describe in detail an extremely varied and personalized range of products with a few quick clicks, gaining precious time.
Each update is a new lens to add to the lens, able to correct any different shot. The company is able to automatically focus hundreds and hundreds of different language translations. Fondital with EKR has solved the delays of copy and paste: it can finally describe its quality products with photographic accuracy.
Said from you
by the Advertising Department of Fondital Spa
Before EKR?
It took us 8 hours to make an instruction booklet: now we only need one hour, even less! We could not keep up with production, which is primary for us: a boiler cannot leave without specific documents and he can't wait even an hour. EKR solved huge time problems.
Our booklets are many, with various customisations diversified by market and by customer, and with the need for continuous updates, especially regulatory ones. With the old method in InDesign we had to correct the same data by opening and modifying fifty different documents! Having a single database and having to update just that makes the difference.
Another advantage was to standardize the collection of all product info. Before we met every week, we collected data from different files, emails, phone calls and meetings. Today it is a much more streamlined process, the various information arrives ordered by each competent office, and the connections are faster. Tomorrow? We hope we can no longer even control the final publication because we are already sure of the accuracy of the data … we can do it!
HI I'M FONDITAL!
I DEAL WITH:
radiators, boilers and solar systems
IN DETAIL:
World leader in domestic heating, Fondital was born in the 70s in Vestone, Valle Sabbia, one of the most industrious brescian valleys in the industrial history of the province. An assorted range and production facilities in step with the times allow the company a rapid and happy expansion, witnessed by the various awards received that reward entrepreneurial merits and product quality. Today Fondital is always in continuous evolution, projected towards the future and new markets
WITH EKR WE CREATE:
documentation of 20-30 different products in 25 language variants
product catalog on a world basis
product catalog in all market, customer and language variants – work in progress
marketing office
technical office
cost office
production office
direction
PEOPLE WORKING ON IT:
2 marketing department resources
1 technical office resource
WHY EKR?
structured organization of contents
information always correct and defined
reduction of the time required to produce technical documents
drastic reduction in paging costs in foreign languages
availability of an authoring tool
Industry:
Scope of activity: international market
Products:
Radiators.

Boilers.

Heat pumps.

Solar thermal.

Photovoltaic.