Lonati
From the Rubik's Cube to Legos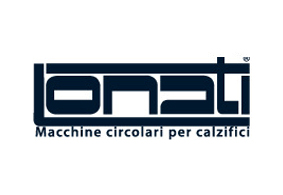 Lonati builds sophisticated machinery managed by a proprietary software: to be able to describe them in detail, the company has to solve a huge Rubik's cube of information. Skillful players of the technical office dovetail thousands of product values ​​every day like bright colored squares.
Lonati rotates the data and matches it to compose a technical manual. Precise and perfect. But it's just one of the sides! To assemble a new document, it turns the faces of the cube and stir everything. Recovering information from Word and FrameMaker is complicated and frustrating, like playing with only one hand. Patently it dovetails all the translations, one at a time: what a tortuous brain-teaser.
Lonati decides to abandon inconveniences and delays of Rubik: with EKR it solves the enigma of the localization of its software. It manages to build any static or interactive document with modularity logics. Even the most complex information is broken down into small comfortable colored bricks, always at hand. The translation structures are dismantled and automatically reused on any different media.
Every value dovetails perfectly with the others, without wasting any more time in enigmatic stratagems and useless moves. New shapes are easily created: millions of possible combinations are enclosed in the simplicity of each small piece. Lonati with EKR discovers the relief of a flexible and constructive Lego data management.
Said from you
Paolo Bertolassi
Head of the Mechanical Manuals Office of Lonati Spa
Before EKR … it was hard!
We practically make a different manual for each machine model. For us, EKR makes the difference above all for translations. We used to spend several hours just for those! The time required to complete the document stretched a lot.
At the beginning it was difficult to compose the basic structure: every title, every chapter, every note, defining everything in little pieces … then we learned! It makes an initial effort, then it goes! Today a new hiring is found the structure already ready.
EKR is a good investment for those who have many technical documents and translations: the work gets organized and fast.
HI I'M LONATI!
I DEAL WITH:
circular machines for hosiery factories
IN DETAIL:
More than seventy years of experience and in-depth know-how, a structure geared to customer needs and constant innovation make Lonati Spa a leader in the sector of circular hosiery machines. The company is located in an area of ​​80,000 square meters, of which 24,500 square meters are covered, in Brescia in the San Polo area. International market penetration covers 60% of the machines produced and sales take place all over the world, with particular attention to emerging markets such as China and Turkey.
WITH EKR WE CREATE:
about twenty mechanical technical manuals in 7 language variants
which will become 60/70 – work in progress
1500 electronic component manuals in 7 language variants
graphical interfaces (300 screens per machine) in 7 language variants
technical office of manuals
software integrations technical office
PEOPLE WORKING ON IT:
5 resources of manual office
1 full time resource software integrations
6 occasionally resources
WHY EKR?
definition and accuracy of information
creation of a complex manual in line with the product
possibility to extend the software to any other type of document
immediate output in multiple languages
manual connected to machine software
Industry:
World leader in hosiery machinery
Scope of activity: international market
Products:
Bravo series 900NL.

Woman series LA.

Goal series GL.

Medical LA-ME.