Ici Caldaie
Both family trees and censuses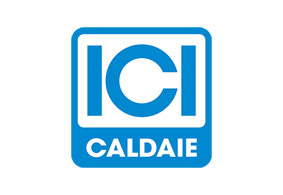 ICI Caldaie produces its technical and marketing documents by retrieving product information among many family trees, divided into the archives of the different departments. Some values ​​are difficult to find quickly, as ancestors whose memory is lost most recent. The skilled editors of the company must check several times that this data is up to date: it is easy to get lost among multitudes of complex families.
The enormity of informative genealogies, located in various company containers, does not simplify the management of so many structured lineages. Each product is forced to declare exactly parents, children, grandchildren and great-grandchildren. All values ​​and their relationships are entered in a single container and ready to be reused instantly on any technical or marketing support.
Complicated and sometimes unreadable tapestries of language translations become accessible and easy to publish. The precious properties of an impressive amount of items are recorded in an orderly and widespread manner. With EKR, ICI Caldaie's deep product knowledge is registered in a single centralized database, to be efficiently managed by the generations to come.
Said from you
with Stefano Beschi, IT Manager – Nicola Giaon, Manuals – Roberto Manganotto, Marketing of ICI Caldaie Spa
EKR allows you to build a single centralized database.
One of the main advantages of the system is that it leads you to manage only one data container, capable of ordering all the information, before divided between the various archives of the various company departments.
Even the translation management is very handy.
We appreciate the flexibility in generating and publishing different documents starting from a single master. With EKR we created the catalog and then we published it in 5-6 different language versions, maintaining a single graphic layout. The same for the technical manuals and for other documents that we intend to carry out, when we will be even better!
From a graphic point of view we work better than InDesign. With EKR we create established templates that are then reused, without having to get them back in each time. The uniformity that derives from it visually is definitely an improvement. Using InDesign released from the database always changed the details, the layout was never the same. Especially with the linguistic variants: in addiction to longer times, the document was never the same. With EKR, once the layout has been set, go away safely!
The centralization of the single data in the company is an organizational effort that surely costs, but it is a mandatory step. What you pay for otherwise is to always have redundancies and waste, not only of spaces for the storage of data but also of lost time in recovering what is actually the right information!
Having a central, aligned and maintained archive that is the only source of information is certainly the need of every company. Getting there from an organizational point of view is not easy, but it is the goal to aim for. We come from SAP, so we are already well established! EKR helps, indeed forces towards a solution of this type: it was a positive coercion! Giving too much freedom in these areas could be deleterious, if the purpose is to maintain an organized infrastructure and above all to guarantee the coherence of information.
HI I'M ICI CALDAIE!
I DEAL WITH:
civil boilers and industrial generators
IN DETAIL:
ICI CALDAIE is a company with 60 years of experience in the production of heat for commercial applications and in the generation of steam for industrial processes. It soon became an industry leader in Italy and today is in an excellent position in Europe but also in distant and emerging markets such as the Middle East, Asia and America. This development has allowed the company to broaden its horizons and to develop new technologies and services, in synergy with international strategic partners. Key points of this development: energy efficiency, environmental sustainability and cost savings for users.
WITH EKR WE CREATE:
technical manuals in different language variants
product catalog in different language variants
IT office
technical office
marketing office
PEOPLE WORKING ON IT:
1 IT office resource
1 technical office resource
1 marketing department resource
1 external support agency for manuals
WHY EKR?
a single centralized database of information
speed and quality of publication in different language variants
uniform and refined graphic layouts
reduction of timing and costs
increase in productivity
Industry:
Leader in the heating sector
Scope of activity: international market
Products:
Residential line services.

Energy saving components.

Boilers.

Solar thermal.

Exemption from tenant.

Heat recovery.